Pregnancy can be a rollercoaster ride of emotions for expectant mothers. As you enter the magical journey of bringing a new life into the world, you may find yourself struggling with a myriad of emotions. One of the most challenging emotions that can take you by surprise during pregnancy is anger. If you find yourself coping with uncontrollable anger during pregnancy, we've compiled a list of nine ways to help you manage those emotions.
1. Prioritize Sleep
Sleep is crucial for your physical and emotional well-being. Try to establish a healthy sleep routine and stick to it consistently to ensure you get at least seven hours of undisturbed sleep every night. A well-rested mind and body give you the strength and resilience to tackle the day's challenges without feeling overwhelmed.
2. Practice Mindful Breathing
Mindful breathing is a popular relaxation technique that helps reduce stress and anxiety. Sit in a comfortable position and focus your attention on your breath. Breathe in slowly and deeply through your nose and exhale quietly through your mouth. Repeat this for a few minutes, and you'll notice a sense of calm wash over you.
3. Stay Active
Prenatal exercise is essential for maintaining a healthy pregnancy. Regular physical activity like yoga, walking, swimming, or light weight training can help release endorphins, which are natural mood boosters. Exercise also helps improve circulation, combat fatigue, and boost your energy levels.
4. Seek Support
Talking to a trusted friend, family member, or mental health professional can provide a safe space to express your emotions. They can offer valuable insight and support to help you cope with your anger. Joining a pregnancy support group can also help you connect with other women who are experiencing similar emotions.
5. Take Breaks
Pregnancy can be an exhausting experience, both physically and emotionally. Taking small breaks throughout the day can help you recharge your batteries and manage your anger. Schedule regular breaks to do something that makes you happy, like reading a book, listening to music, or taking a relaxing bath.
6. Eat Healthy
A well-balanced diet is vital for your physical and mental health, especially during pregnancy. Make sure to eat a variety of proteins, whole grains, fruits, and vegetables to nourish your body. Avoid processed and sugary foods, which can lead to mood swings and energy crashes.
7. Practice Relaxation Techniques
Relaxation techniques like meditation, massage, aromatherapy, or acupuncture can help alleviate stress and reduce anger. Experiment with different techniques to find what works best for you.
8. Avoid Triggers
Identify the situations or people that trigger your anger and try to avoid them as much as possible. If you can't avoid them, prepare yourself mentally and emotionally by practicing positive self-talk and affirmations.
9. Stay Positive
Staying positive and focused on the big picture can help you manage your anger during pregnancy. Focus on the joy of bringing a new life into the world and the exciting journey ahead.
In conclusion, pregnancy can be a challenging time for expectant mothers, but with the right support, techniques, and mindset, coping with uncontrollable anger is possible. Prioritize sleep, stay active, seek support, and practice relaxation techniques to manage your emotions successfully. Remember to stay positive and focus on the miracle of life growing within you.
If you are looking for 4 Uncontrollable Anger * Red Tenth 10th Edition Mtg Magic Common 4x x4 you've came to the right web. We have 5 Images about 4 Uncontrollable Anger * Red Tenth 10th Edition Mtg Magic Common 4x x4 like 9 Ways To Cope With Uncontrollable Anger During Pregnancy, 9 Ways To Cope With Uncontrollable Anger During Pregnancy and also Uncontrollable Anger of 10E $0.23 |$0.2. Here you go:
4 Uncontrollable Anger * Red Tenth 10th Edition Mtg Magic Common 4x X4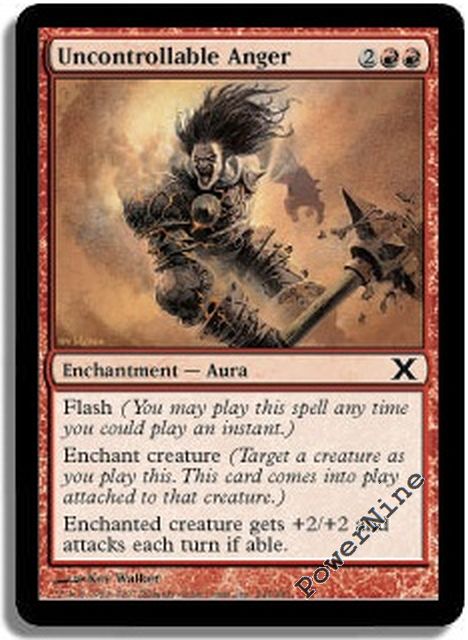 www.ebay.com
uncontrollable anger x4 tenth mtg common
9 Ways To Cope With Uncontrollable Anger During Pregnancy
parenting.miniklub.in
Uncontrollable Anger Of 10E $0.23 |$0.2
www.echomtg.com
uncontrollable anger
9 Ways To Cope With Uncontrollable Anger During Pregnancy
parenting.miniklub.in
9 Ways To Cope With Uncontrollable Anger During Pregnancy
parenting.miniklub.in
9 ways to cope with uncontrollable anger during pregnancy. 9 ways to cope with uncontrollable anger during pregnancy. Uncontrollable anger of 10e $0.23 |$0.2