Well, well, well my lovely ladies carrying the next generation, it's time we talk about a magical drink – Coconut Water! Yup, you read it right, it's the water from the coconut. I know, I know, it sounds weird, but trust me, it's a blessing in disguise for all the mommies out there.
Let's get straight to business, shall we? I promised no boring facts or medical jargon, so I'll keep it snappy. Coconut water is the perfect thirst quencher for the summer heat, and it's packed with all kinds of goodness. It's low in calories, has no cholesterol, and is rich in vitamins and minerals. And, let's not forget, it's also pretty damn tasty.
But, what you might not know is that coconut water has amazing benefits for expecting mothers and their growing babies. So, let me break it down for you:
1. Boosts Hydration: Growing a human being inside you is tough work, and you need to stay hydrated. Coconut water is a great way to keep those fluid levels up, and it's a lot tastier than plain old water.
2. Helps with Digestion: Let's be honest, pregnancy can wreak havoc on your digestive system. Coconut water has natural electrolytes that can help regulate your bowel movements, keeping things moving along nicely.
3. Contains Essential Nutrients: Coconut water is a rich source of magnesium, potassium, and calcium, all of which are essential for a healthy pregnancy.
4. Helps with Heartburn: Ah, heartburn, the bane of every pregnant woman's existence. Coconut water has a natural alkalizing effect that can help soothe that burning sensation.
5. Supports the Immune System: When you're pregnant, it's more important than ever to keep your immune system in tip-top shape. Coconut water contains lauric acid, which has antibacterial and antiviral properties that can help boost your immune system.
Now that I've sold you on the idea of coconut water, let's get down to the nitty-gritty – how to make it.
First things first, you need to crack open a few coconuts. And, let me tell you, that's no easy feat, but it's totally worth it. Once you've got your coconut water, you can add a few ingredients to make it even more delicious. Here's a recipe I absolutely love:
Refreshing Coconut Water Cooler
Ingredients
2 cups coconut water
1/4 cup lime juice
2 tablespoons honey
1/2 teaspoon ginger juice
A pinch of salt
Instructions
Add all the ingredients to a blender and blend until smooth.
Pour the mixture over ice and enjoy.
And, if you're feeling a little adventurous, you can even make a cocktail out of coconut water. Yup, you heard me right. Here's a recipe for a delicious Pina Colada:
Pina Colada
Ingredients
2 cups coconut water
1 cup pineapple chunks
1/2 cup coconut milk
2 tablespoons honey
1/2 cup ice
Instructions
Add all the ingredients to a blender and blend until smooth.
Pour the mixture into a glass and enjoy.
And, there you have it, ladies – the magical elixir of pregnancy. Coconut water is not only delicious but also incredibly beneficial for you and your little one. So, drink up and enjoy!
If you are searching about Coconut water during pregnancy: Benefits, side effects, and everything you've visit to the right web. We have 5 Pics about Coconut water during pregnancy: Benefits, side effects, and everything like 8 Essential Benefits of Coconut Water During Pregnancy, 11 Benefits Of Coconut Water During Pregnancy | TheBlessedMom and also Coconut water during pregnancy: Benefits, side effects, and everything. Here it is:
Coconut Water During Pregnancy: Benefits, Side Effects, And Everything
hunyhuny.com
hunyhuny
11 Benefits Of Coconut Water During Pregnancy | TheBlessedMom
theblessedmom.com
coconut water pregnancy during benefits
Coconut Water During Pregnancy: Benefits And Safety – Pregnancy Food
www.pregnancyfoodchecker.com
coconut water replenish electrolytes during benefits pregnancy
Here's Why You Should Drink Coconut Water During Pregnancy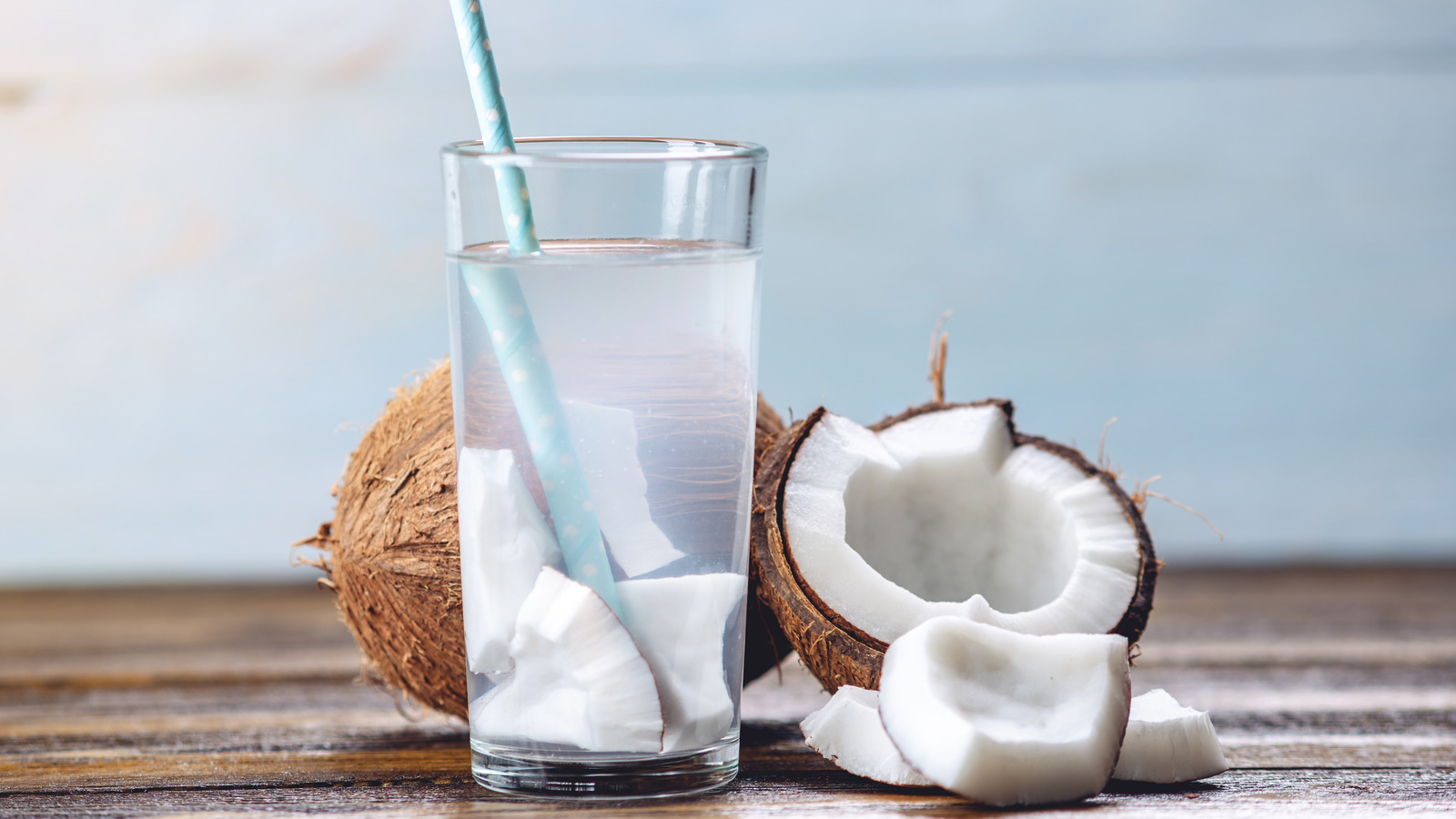 www.thelist.com
wei boisson zusammensetzung lzernem weitverbreitet fleisch bioprodukt cosmetology bienfaisante frische frucht saft
8 Essential Benefits Of Coconut Water During Pregnancy
www.lalpathlabs.com
pregnancy
Coconut water replenish electrolytes during benefits pregnancy. Here's why you should drink coconut water during pregnancy. 11 benefits of coconut water during pregnancy